Welkom op de website van SaenGroen
SaenGroen levert groenondersteunende producten die met name geschikt zijn voor fruittelers, boomkwekers en hoveniers.  Natuurlijk hebben wij ook voor andere sectoren veel interessante producten. Vanzelfsprekend met prima specificaties en tegen een zeer scherpe prijs.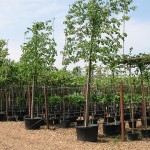 Vanuit een breed en degelijk basisassortiment zijn wij continu op zoek naar (nieuwe) producten of concepten met toegevoegde waarde. SaenGroen levert een groot aantal producten dat zijn waarde inmiddels uitgebreid heeft bewezen in diverse product- en merkranges. Doelstelling is dat middels een uitgebalanceerd assortiment, fruittelers en boomkwekers bij SaenGroen terecht kunnen voor hun volledige pakket aan bindmaterialen, grondbenodigdheden, snoeigereedschappen en doek- en gaasproducten (One-Stop-Shopping). Wij maken daarbij gebruik van een aantal producenten die net als wij openstaan voor ontwikkelingen binnen de markt.
Één van die ontwikkelingen is dat langzamerhand het besef ontstaat dat sommige ondersteunende producten in de groensector van zichzelf niet echt milieuvriendelijk zijn. SaenGroen streeft er naar, waar mogelijk, milieutechnisch minder belastende alternatieven aan te bieden voor producten die nu in de markt worden gebruikt. Het streven is om langzamerhand ook een pakket ecologisch beter verantwoorde producten aan te bieden en zo de sector een "groene" impuls te geven.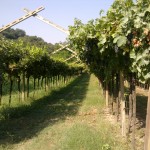 SaenGroen is dealer van:
Kijk voor meer informatie in ons assortimentsoverzicht.Rootbarrier® Wortelweringsproducten,
Natural-Green® Boomverankering,
CityPro® Bestratingsvoegen
Zoekt u een specifiek product, heeft u een goed idee of een groenprobleem waar u al tijden tegenaan loopt, meld het ons. Wij denken met u mee en in samenwerking met onze producenten gaan wij voor u op zoek naar de oplossing.
Marcel van Egdom
SaenGroen
---